About Our Life Plan Community in Austin, TX
The best in senior living.
At Westminster, we're committed to doing everything we can to make our Life Plan community the best senior living community in Austin, TX. That's why we're excited to announce our management company, Life Care Services®, An LCS®; Company, has been awarded the highest score in the J.D. Power 2020, 2021 and 2022 Senior Living Satisfaction Surveys.
Our senior living legacy.
Founded by a small Austin church with a century-old history of leadership in social services, the rich legacy that defines Westminster began in 1967. Our retirement community was the first of its kind in Texas to combine the privacy of apartment homes with the services of a 24/7, on-site health center, and the first to offer the Life Care option to receive and pay for care services.
Today, we are Austin's premier Life Plan community, a not-for-profit corporation governed by the leadership of a local volunteer board of directors and managed by Life Care Services, LLC, the nation's leading developer and manager of senior living communities.
Creating Extraordinary Impressions.
Today, the word hospitality is overused. In some cases, it has lost its meaning. Here at Westminster, hospitality defines who we are and what we believe. It means meeting everyone with a warm greeting by name, delivered with a smile. Demonstrating genuine respect, anticipating needs and behaving accordingly. It means listening and responding with enthusiasm. Being accountable. Valuing individual differences. Westminster hospitality means moving beyond customer service to a communitywide code of respect that wraps emotion, care, love and compassion into one experience that delivers the ultimate level of service.
To learn more about Westminster, just fill out the form below. A member of our team will reach out to help you plan the perfect retirement.
Charles ("Chuck") Borst, LNFA, CP, CDP, CADDCT
Executive Director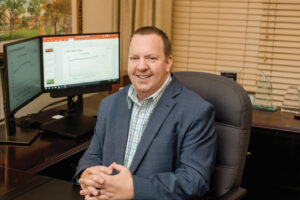 [email protected]
Chuck Borst has more than 25 years of leadership and management experience in the senior living and healthcare industry. His strong background in organizational leadership, board leadership, strategic planning, human resource management, healthcare, and fiscal management support his primary duties of operational management for the community and Texas Culture Change Coalition.
He is a licensed administrator in Texas and Missouri as well as a skilled nursing facility administrator preceptor. Borst has spent the last 25+ years in senior living as an administrator at individual facilities and providing multi-facility system wide leadership as a Quality Assurance Director. He gained experience in both group purchasing and quality assurance positions during his tenure a large multi-facility provider in Missouri from 2000 to 2008.
Chuck's career experiences include positions as Administrator, Group Purchasing Director, and Quality Improvement Director helping troubled facilities for a large long-term care company. With an exceptional background in healthcare, Chuck has been with Westminster and Life Care Services in various capacities since 2008, serving as Health Care Administrator, Community Administrator, Associate Executive Director, and has been Executive Director since 2013.
Chuck is a founding member of the Texas Culture Change Coalition and currently serves as President of the organization. He also serves on the LeadingAge Texas Education Board and is a Certified Alzheimer's and Dementia instructor. Borst has received various leadership and excellence awards over the years, from LeadingAge Texas, TAHSA, ACHCA, the Alzheimer's Association, TXCCC, and Alzheimer's Texas.
Under Chuck's Leadership, Westminster has continued to thrive and achieve accolades, including but not limited to a 5-star ranking for 14+ years from the Center for Medicare Services, Top Sales, 100% Sold, President's Safety Award, Silver Safety Award, Top Work Place awards for 8+ from the Austin American Statesman, and 5-star Resident Satisfaction from Sensight Surveys.
Sarah Loyd
Associate Executive Director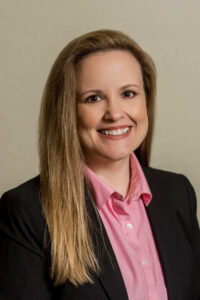 Sarah Loyd, Associate Executive Director, is responsible for planning, directing and controlling the financial functions of Westminster as well as management of the community general services departments. She began her career as a human resource professional and made a natural transition to finance and community management. She graduated from the University of Texas with a Bachelor of Science in Communications Sciences and Disorders and received her Masters of Business Administration degree from St. Edwards University. Sarah has been with Westminster since 2005.
Contact Sarah Loyd directly at [email protected]
Cassie Haley
Community Administrator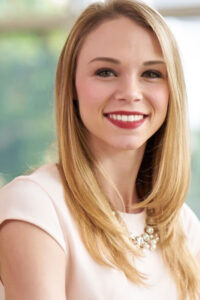 Cassie Haley, Community Administrator for the Arbour at Westminster and is employed by Life Care Services.  She is currently a licensed nursing home administrator in Texas and Connecticut and a Certified Dementia Practitioner.  Cassie grew up near Fort Lauderdale, Florida and went to school at Alma College in Alma Michigan, where she earned her bachelor's degree and double majored in Psychology with a focus in Gerontology and dance with a  concentration in Classical Ballet.
Cassie served as an associate Administrator in 2015-2016 at Westminster and prior to coming to Westminster, Cassie served as a licensed nursing home administrator at Pomperaug Woods in Southbury, Connecticut where she received industry honors including US News and World Report Best Nursing Homes and Best Workplaces for Aging Services.  She also had several health administration internships throughout her time in college.
Through her love of the arts and ballet, she has created different dance programs in several retirement communities for all residents, including those in memory support. Cassie brings  a lifelong passion for seniors to Westminster and enjoys getting to know and becoming friends with residents and their families.
Contact Cassie Haley directly at [email protected]
Kim Ogden
Director of Human Resources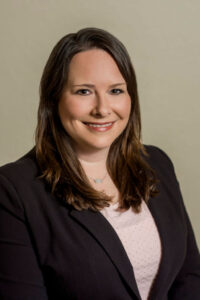 Kim Ogden is responsible for recruitment, compensation and benefits, personnel policies and procedures, and health and safety for all employees at Westminster. She has worked in Human Resources for over 15 years. Kim graduated from Texas State University, with a bachelor's degree in Business Administration-Management, and received her MBA degree with a concentration in Human Resources from St. Edwards University. Kim has earned her certification as a Senior Professional in Human Resources (SPHR) from the HR Certification Institute. She is a member of the Society for Human Resource Management (SHRM), as well as the Austin Human Resources Management Association (AHRMA).
Contact Kim Ogden directly at [email protected]
Danny Roach
Director of Information Technology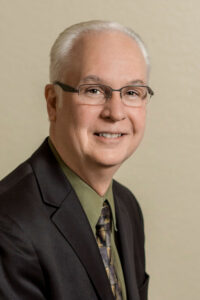 Danny Roach is the information technology manager at Westminster. Having started in 1989, his career at Westminster Manor spans more than 23 years. Danny has lived in Austin since the early 1980s after attending Abilene Christian University. He has continued his education and training expanding his knowledge to include certification by the Building Owners & Managers Institute as well as certification by Microsoft.
Contact Danny Roach directly at [email protected]
Jordan Bleecker
Director of Marketing and Sales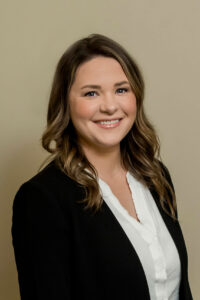 Jordan Bleecker is the sales and marketing director at Westminster. Having worked at Westminster for nearly 10 years, she is an expert in the Life Plan model of senior living.
Jordan brings an unparalleled level of healthcare and sales experience to the marketing team.
Ruth Sunil
Director of Community Life Services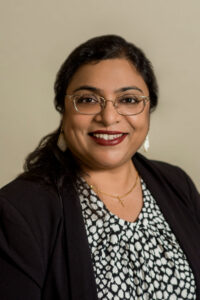 Ruth Sunil has several years of administrative experience, having worked in Chennai, India, for India's largest software company and for the University of Auckland in Auckland, New Zealand. Ruth and her family moved to Michigan in 2006 where she continued to work for a church and for the IT industry. She joined Westminster in late 2009 right after moving to Austin from Michigan. Ruth enjoys her job and loves the community at Westminster. Ruth has a bachelor's degree in Psychology from the University of Madras, India. Outside of work, Ruth enjoys spending time with her family and involving herself in church activities.
Contact Ruth directly at [email protected].
Robin Akins
Director of Resident Wellness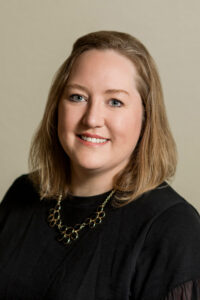 Robin Akins is a native of Austin. She has a bachelors degree in Social Work. She graduated with master's degree in nursing from the University of Texas in 2010. She has been a certified Dementia Practitioner for 4 years. She began working for Westminster in 2011, and has experience with skilled nursing, memory care, and assisted living.
Contact Robin directly at [email protected].
Tim Thurn
Executive Chef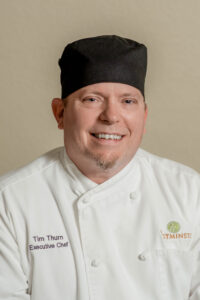 We are pleased to welcome back Chef Tim Thurn as our Executive Chef. This is not an unfamiliar position for Tim as he has led the charge before. Chef Tim is looking forward to bringing a new level of enthusiasm for our residents, leading our staff and developing our menus with his creative point of view and passion for the culinary arts.
Chef Tim has held the position of Healthcare Dining Manager, where he has done a tremendous job in enhancing the menus and service for our residents.
Brian Grossman
Food & Beverage Director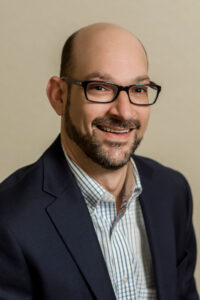 Brian Grossman obtained a degree in culinary arts and sciences from Paul Smiths College, and a Bachelors in Hotel & Restaurant Management from University of Las Vegas. He has worked with Hyatt Hotels, La Quinta, Marriott, MGM Grand, and most interestingly, as a personal chef for a week for President Bill Clinton. Brian enjoys his family, crossword puzzles, golf, and traveling.
Contact Brian directly at [email protected].
Kellie McThenia
Associate Administrator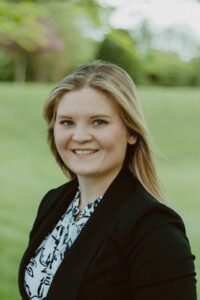 Kellie McThenia is the Associate Administrator at Westminster. She recently graduated from George Washington University with a master's degree in healthcare administration with an undergraduate degree in gerontology and healthcare management. Prior to joining the team at Westminster, Kellie worked as a certified nurses aide/general nurses aide for seven years at the Area Agency on Aging where she engaged in community outreach and education for family care partners. Her primary role at Westminster will be training to become a fully licensed nursing home administrator.
Contact Kellie directly at [email protected].
Rachel Gill
Life Enrichment Director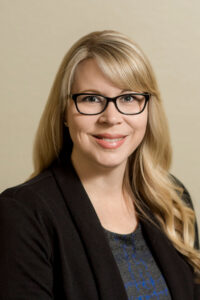 Rachel Gill is a native Texan who relocated to Austin to complete her Master's Degree in Social Work at the University of Texas. Rachel also holds a Bachelor's of Science degree from the University of St. Thomas in Houston. Rachel has always had a passion for working with older adults, and she has spent the years since completing her degree in 2008 working with older adults in a variety of healthcare settings. Rachel is licensed by the Texas State Board as a Master Social Worker. Rachel is responsible for orienting new residents, providing one-on-one counseling and facilitating groups focused on bringing meaning and purpose to residents' lives.
Contact Rachel Gill directly at [email protected]
Joe Sanchez
Assisted Living Director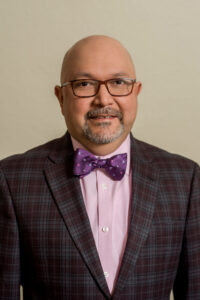 Joe Sanchez, is the Director of Assisted Living at Westminster.  He joined the Westminster team in 1999 over 20 years ago.  Joe has continued his training and education by earning certification as a Certified Assisted Living Manager and a Certified Dementia Practitioner.
Contact Joe Sanchez directly at [email protected]
Olga Villarreal
Director of Community Support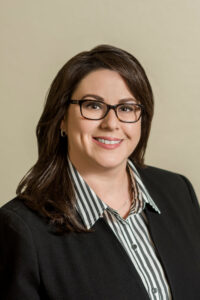 Olga Villarreal, Director of Community Support, began her career as an Elementary school teacher and quickly made the transition to a middle school Assistant Principal. She holds a Master's Degree in Educational Administration and earned a certification as a Certified Assisted Living Manager. Olga currently serves as assistant to the Executive Director, and supervises all community support and reception associates, including, Preston, Health Services and Windsor Reception. Olga joined the Westminster team in 2008.
Contact Olga directly at [email protected]
Brent Austin
Director of General Services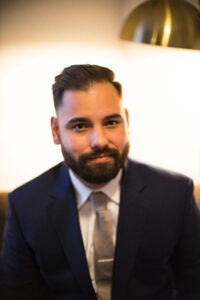 Brent Austin is the Director of General Services and is responsible for overseeing Plant Operations, Security, Transportation, IT, and EVS. He began his career in construction, building, and renovating custom homes in El Paso, TX. He went on to join the United States Navy as a Seabee. His career in the Navy was also part of a construction battalion out of San Diego and Los Angeles, CA. His time in the Navy consisted of assisting marines and sailors in building and repairing mechanical processes, heavy equipment operations, and serving as an honor guard. After the military, he moved into the world of hospitality. Working at large name hotels such as Marriott and Hilton. He took on several roles, such as Hotel security, Hotel Manager, Chief Engineer, and Assistant Director of Operations. His family and his career in hospitality brought him back to Texas. He enjoys his time at Westminster being able to use both of his career backgrounds.